Select course by Certification/Exam Body or by Topic Below
CREST Certified Tester – App
The CREST Certified Web Application Tester course will tailor the candidate's ability to find vulnerabilities in bespoke web applications as CREST Certified Tester – App. The course uses specially designed applications running on a variety of web application platforms and now covers a wider scope than purely traditional web applications to include more recent advances in the field of web application technology and security.
Objectives
The candidate will be expected to demonstrate that they are able to find a range of security flaws and vulnerabilities, including proving the ability to exploit and leverage the flaws to ascertain the impact of the issues found.
Target Audience
Candidtes holding CREST Registered Tester certification 11000+ Trained Globally- including FTSE 250 Classroom based small, highly interactive sessions. Widest range of Cyber courses – Select on your exact needs. The best content developed by qualified professionals. Great value – Exceptional quality at a great price. ISACA EC-Council British Computer Society PECB CREST
Not sure which course is right for you?
Call us on 020 8840 4496 and we'll help you try and find the best course for you.
Soft Skills and Assessment Management
Engagement Lifecycle
Law & Compliance
Scoping
Understanding, Explaining and Managing Risk
Record Keeping, Interim Reporting & Final Results
IP Protocols
Network Architecture
Network Routing
Network Mapping & Target Identification
Interpreting Tool Output
Filtering Avoidance Techniques
Packet Crafting
OS Fingerprinting
Application fingerprinting and Evaluating Unknown Services
Network Access Control Analysis
Cryptography
Applications of Cryptography
File System Permissions
Audit Techniques
Background Information Gathering & Open Source
Registration Records
Domain Name Server (DNS)
Customer Web Site Analysis
Google Hacking and Web Enumeration
NNTP Newsgroups and Mailing Lists
Information Leakage from Mail & News Headers
Management Protocols
Network Traffic Analysis
Networking Protocols
IPSec
VoIP
Wireless
Configuration Analysis
Microsoft Windows Security Assessment
Domain Reconnaissance
User Enumeration
Active Directory
Windows Passwords
Windows Vulnerabilities
Windows Patch Management strategies
Desktop Lockdown
Exchange
Common Windows Applications
User enumeration
Unix Vulnerabilities
FTP
Sendmail / SMTP
Network File System (NFS)
R* services
X11
RPC services
SSH
Web Server Operation
Web Servers & their Flaws
Web Enterprise Architectures
Web Protocols
Web Mark-up Languages
Web Programming Languages
Web Application Servers
Web APIs
Web Sub-Components
Web Testing Methodologies
Web Application Reconnaissance
Threat Modelling and Attack Vectors
Information Gathering from Web Mark-up
Authentication Mechanisms
Authorisation Mechanisms
Input Validation
Application Fuzzing
Information Disclosure in Error Messages
Use of Cross Site Scripting Attacks
Use of Injection Attacks
Session Handling
Encryption
Source Code Review
Web Site Structure Discovery
Cross Site Scripting Attacks
SQL Injection
Session ID Attacks
Fuzzing
Parameter Manipulation
Data Confidentiality & Integrity
Discovery Traversal
File Uploads
Code Injection
CRLF Attacks
Application Logic Flaws
Microsoft SQL Server
Oracle RDBMS
Web / App/ Database Connectivity
These course will interest you too!
C-RPT
CREST Registered Tester
CLFE Boot Camp
Certified Lead Forensics Examiner
WebApp Boot Camp
Web Application Security
Additional Information
Prerequisites
CPSA, CRT
Who should attend
This training is only intended for individuals preparing for the CCT-A certification exam.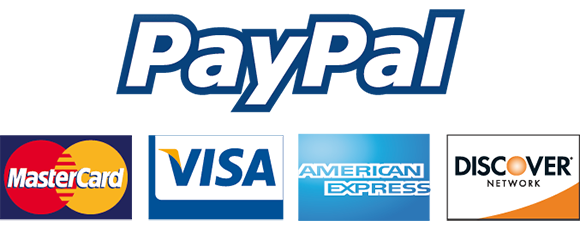 NOTE: The materials for the CEH classes have been developed specifically for NST and are not endorsed, sponsored or delivered by EC-Council. The goal of the course is to prepare security professionals for the CEH exam. NST is not a partner of the EC-Council CISSP® is a registered trademark of (ISC)2®
CEH® are EC Council registered trademarks