What Facilities can you provide?
Other facilities
As a Net Security Customer at our centre you'll always benefit from the following feature
Air-conditioned classrooms.
Comfortable, ergonomic, adjustable seating.
High performance networks.
One high-spec laptop per delegate (practical courses)
Top of the range AV equipment.
Complimentary refreshments throughout the day.
Clean, comfortable, well-maintained rest and recreation areas.
Free internet access.
Dedicated support staff to ensure your satisfaction.
Disabled access.
Message taking service for delegates.
Free access to telephone line for handling emergencies that arise when out of the office.
Lunch and Refreshments:
A light lunch or working lunch is provided as well as tea, coffee, biscuits and various refreshments throughout the day!
What Course do you Provide?
| Courses | Freatures | Benefits | Benefits |
| --- | --- | --- | --- |
| ISC2 Certified Information Systems security professional CISSP | Covers the 8 domains as prescribed by ISC2 in readiness for the CISSP examination. | Covers the 8 domains as prescribed by ISC2 in readiness for the CISSP examination. | Guaranteed pass or re-sit the course free of charge. |
| CISM Certified Information Security Manager | CISM certification is the globally accepted standard of achievement in Information Security Management | Identify critical issues and customize company-specific practices to support the governance of information and related technologies | Demonstrates your understanding of the relationship between an information security program and broader business goals and objectives |
| CISMP Certificate in Information Security Management Principles | Provides candidates with good knowledge and understanding of the wide range of subject areas that make up information security management which includes risk management, legislation, security standards (ISO 27001), business continuity and cloud computing | Provide CISMP training to individuals who are thinking of moving into information security or related functions | Existing IT managers will enhance their information security knowledge to ensure that information security management and controls are adequately implemented in their organisation. |
| CISA Certified Information Systems Auditor | CISA designation is a globally recognized certification for IS audit control, assurance and security professionals. | Demonstrate competence in five domains, including standards and practices; organisation and management; processes; integrity. | Helps you achieve a high professional standard through ISACA's requirements for continuing education and ethical conduct |
| CRISC Certified in Risk & Information Systems Control | CRISC exam is offered during the months of June and December. | Establish a common perspective and language about IT risk that can set the standard for the enterprise | Gives you access to ISACA's global community of knowledge and the most up-to-date thinking on IT risk management |
| CHFI EC Council- Computer Hacking Forensics Investigator | The CHFI 312-49 exam will be conducted on the last day of training (optional). Students need to pass the online Prometric exam to receive the CHFI certification. CHFIv9 showcases hundreds of investigation tools including EnCase, Access Data FTK, and ProDiscover. | Will learn how to write investigative reports | The CHFI certification will fortify the application knowledge of law enforcement personnel, system administrators, security officers, defense and military personal, legal professionals, bankers, security professionals, and anyone who is concerned about the integrity of the network infrastructure. |
| ECSA/LPT Certified Security Analyst and Licensed Penetration Tester | The ECSA Program is a 5-day complete hands-on training program. | ECSAs learn to analyze the outcomes of security tools and security testing techniques | The ECSA/LPT program awards two certificates to successful candidates |
| PCIRM Certificate in Information Risk Management | An accredited training course will require a minimum of 36 hours of lecture and practical work run over a minimum of five days. | How the management of information risk will bring about significant business benefits | Will prepare IT and information management practitioners for a formal qualification in information risk management |
| CDP Certificate in Data Protection | It incorporates the latest changes and updates outlined in the Data Protection Act of 1998 and the way it works with the Privacy and Electronic Communications (EC Directive) Regulations 2003. | Will help better tend to the responsibility for data protection within an organisation. | Our certification is internationally recognised: training is delivered in over 200 countries by over 100 high quality accredited training providers |
| BCM Certificate in Business Continuity Management | Can study for this certificate in two ways: by attending training courses provided by Accredited Training Organisations or by self-study. | Can study for this certificate in two ways: by attending training courses provided by Accredited Training Organisations or by self-study. | Each certificate is mapped to SFIA / SFIA plus and is consistent with your career path |
| PCIAA Practitioner Certificate in Information Assurance Architecture | Looks at what it takes to be an IA architect | Ability to Identify information risks that arise from potential solution architectures. | Our certification is developed with industry experts ensuring relevance to today's IT professional |
| ENSA Network Security Administrator | Backed by a curriculum designed by the best in the field, the EC Council | Evaluate network and Internet security issues and design | Competitive advantage that will distinguish you from your peers. |
| COBIT 5 Business Framework for the Governance and Management of Enterprise IT | Provides a comprehensive framework that assists enterprises in achieving their objectives for the governance and management of enterprise information and technology assets | Enables IT to be governed and managed in a holistic manner for the entire enterprise | Promotion on the ISACA web site and exposure to more than 115,000 constituents |
| CGEIT Certified in the Governance of Enterprise IT | CGEIT gained 10% in salary value for the quarter ending 1 July 2013 and was among the highest-paying certifications, according to Foote Partners IT Skills and Certifications Pay Index™ (ITSCPI) for 1 July 2013 – 1 October 2013. | The enterprise's IT and business systems operate with greater efficiencies and optimum effectiveness resulting in greater trust in, and value from, information systems. | A global and prestigious, lifelong symbol of knowledge and expertise. |
| Cybersecurity Fundamentals | Provide learners with principles of data and technology that frame and define cybersecurity | Gain insight into the importance of cybersecurity and the integral role of cybersecurity professionals. | Higher earnings and greater career growth. |
| CCSK Certificate of Cloud Security Knowledge | The CCSK has been adopted around the world and is the gold standard for demonstration of cloud security competency. | Protect against threats with the expertise to competently design, build, and maintain a secure cloud business environment | Demonstrate your technical knowledge, skills, and abilities to effectively develop a holistic cloud security program relative to globally accepted standards |
| CompTIA Security + | CompTIA Security+ certification covers network security, compliance and operation security, threats and vulnerabilities as well as application, data and host security | Expertise in knowledge areas such as cryptography, identity management, security systems, organizational systems, security risk identification and mitigation, network access control, security infrastructure and more. | Security+ provides substantial earnings potential |
| PKI Implement and Manage | Hands-on experience implementing solutions to secure PKI-enabled applications and services | ? Ability to: ? Design a certification authority (CA) hierarchy to meet business requirements. ? Install Certificate Services to create a CA hierarchy. ? Perform certificate management tasks, CA management tasks, and plan for disaster recovery of Certificate Services. | A global and prestigious, lifelong symbol of knowledge and expertise. |
| Firewall and VPN Design and Implementation | Includes hands-on experience in installing and configuring some of the leading firewall products – from Check Point, Juniper, Microsoft and Cisco. | Implement and identify best practices in building a security policy and designing firewall architectures. | Validates your competence in implementing firewall architectures. |
Where are you located?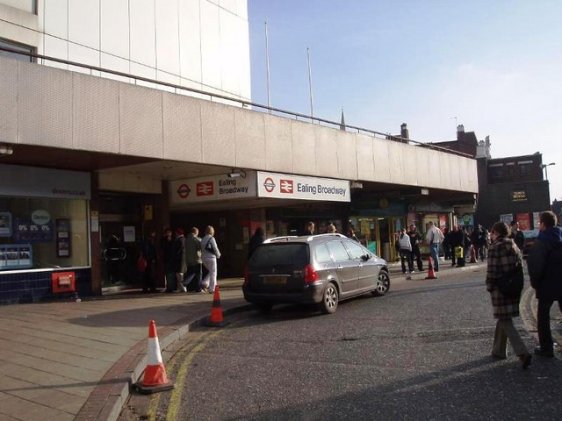 TRAVEL TIMES
10 minutes to Paddington by train
18 minutes to Heathrow Terminal 1 by train
22 minutes to the West End by tube
15 minutes drive to the M4, A40/M, M1 and M25
5 bus routes servicing the area with buses passing every 3.5 minutes
Public Transport Assessment Level (PTAL) rating of 6; the highest achievable
TRAVEL INFORMATION
7 minutes to Nearest Tube Station
Nearest Tube Station is Ealing Broadway
Train lines: Central line, Piccadilly line, Heathrow Express & British Rail
Ealing is an excellent transport hub and benefits from underground, rail and bus links. Ealing Broadway and West Ealing also form part of cross rail; the single biggest addition to London's transport infrastructure for 50 years.
How do I contact Net Security Training?